We are thinking of you | Zetetick grant application
We are thinking of you | Support for Charities in the Covid Crisis
We are thinking of you, yes you, struggling in the Covid-19 crisis to keep your charity going to provide essential services. We may be able to help and are interested to hear from you.  Are you a small charity in the South London boroughs or the South East counties that are struggling to cope with the effects of Covid-19 on your organisation, and struggling to protect the vulnerable people you work with?
Like us, are you committed to providing the following services to marginalised and disadvantaged people who would not otherwise be able to afford them?
Are you involved in:
supported living or independent living in the community – whether as a housing provider or a care and support provider?
working with people with a disability, learning disability, or autism?
working to support the vulnerable, disabled or disadvantaged?
If that describes your charity we are thinking of you, and you may be able to make a Zetetick grant application to see if we can assist. We would like to reach out to see if there is any way we can help support you if you are struggling, or give you a lifeline if you feel you may not survive the crisis. Zetetick Housing is a strong resilient charity with a strong base of donors, volunteers and staff, we are determined to do more during this crisis. Don't let your charity go under in the Crisis, when by making a Zetetick grant application you may be able to shelter under our wing.
https://www.bbc.co.uk/news/business-52221402
A helping hand, support, assistance for your charity
Zetetick provides high-quality, supported living homes to marginalised people, mainly with a learning disability or autism, or with complex needs. Referrals come from local authorities, social workers and care providers. We rent properties on the open market so can respond quickly and are able to meet the needs of individual tenants.
During the Covid-19 emergency, we are continuing to support our tenants and are still working every day to make sure that they are safe in their homes. Our in-house maintenance team are carrying out essential repairs and looking after gardens where possible, with appropriate PPE and following social distancing guidelines.
Our admin and finance staff are working from home to ensure there is no gap in payments to landlords, utility companies and suppliers and are keeping up with the day-to-day running of the charity, however, we know that some smaller charities may not keep their he'd above water and we would like to offer a lifeline if we can. We won't promise what we can't deliver, so we need to discover what needs there might be.
We are already in the process of providing some new emergency accommodation to Croydon Council to help them cope with the additional strain on their housing supply due to the pandemic. We are largely funding this ourselves as part of our charitable giving strategy, one of the aims of our charity being to maximise the public benefit where possible.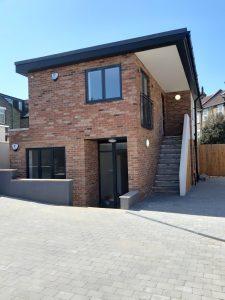 If you would like to talk to us about whether we might be able to help you and you could make a Zetetick grant application then please call our 0800 number and ask to speak to the Deputy CEO, Jonathan Spencer, or contact us and we can set up a Zoom or Teams meeting to discuss in confidence.
contact us here
We are thinking of you.