A new start?
#newnormal #supportedliving #housing
What is new normal? It is coming up for a number of months since the government announced the UK lockdown, when all non-essential travel was banned and schools, shops, hospitality and entertainment businesses were closed. At Zetetick our office staff have been working from home, and our in-house maintenance team have only been carrying out emergency repairs and some gardening where social distancing allows. As we now take the first tentative steps out of lockdown we wonder what the future will hold, and what people are calling the 'new normal' might be.
Technology keeps us connected
In new normal business, technology is proving to be vital for those able to work from home, allowing staff to access data systems and take part in online video meetings. It is also a lifeline for supported living tenants, with initiatives like GR8 Chat & Brew, set up by Paradigm with Learning Disability England, supporting people to use video chats to keep in touch with family and friends as well as trying to source mobile phones for those that don't have them.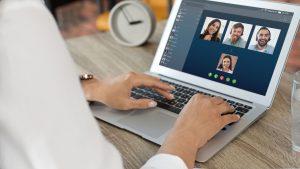 https://paradigm-uk.org/2020/03/20/the-gr8-chat-brew/
A new sense of localism
One general theme that has emerged is the value of community, and perhaps a growing sense of connection with our neighbours and those around us has made us realise what we have lost over the last few decades.
It has been heartening to know that strangers are ready to help us if they can, and in lots of areas, frameworks have been put in place to enable local councils, charities, voluntary organisations, businesses and food banks to work in a co-ordinated way to help those in need. A new sense of localism is perhaps even essential to make health and other services fit for purpose, as centralisation has so far not succeeded in delivering vital services that are needed to fight the virus and get us to the 'new normal'.
Perhaps a new sense of urgency about climate change and the need to protect the natural world will result, with questions about the wildlife trade, how animals are farmed and where our food and utilities come from being given more attention.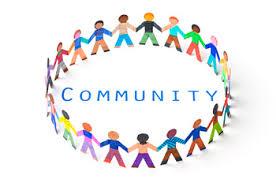 The need for adaptability
There is a need for adaptability in new normal psychology as changes are coming thick and fast. At Zetetick we source properties on the open rental market to fit the needs of our tenants and not the other way around, so we have learned to move quickly and be flexible. We have been pleased to hear that many private landlords have responded positively to their tenants' requests for temporary rent reductions or deferrals.
We also pride ourselves on our ability to work creatively and be adaptable, so our provision of emergency housing for vulnerable children during the pandemic at the request of Croydon Council was something we jumped at and we were happy to fund most of the cost as part of our Charitable Giving strategy.
https://zhc.org.uk/emergency-accommodation-zetetick-helps-out/
We know that our partners in local authority housing departments are having an even harder time sourcing additional housing at the moment, not only for people in temporary accommodation with shared facilities that do not allow social distancing between families but also for the homeless, many of whom have been placed in empty hotel rooms. Long term funding and sourcing of property is an ongoing issue. We also work very closely with care and support providers and are aware that some of them are having to divert staff to the sourcing of PPE and testing. We hope this situation can be resolved soon.
This week the Housing Minister, Christopher Pincher, wrote to all social housing tenants about the easing of lockdown. As the country possibly moves in and out of lockdown depending on the spread of Coronavirus, all of us are going to have to adapt our ways of working even more, particularly in terms of getting back to routine repairs and maintenance, as we will all have backlogs to deal with. Maintenance will not be straightforward to organise, we will have to take into account social distancing, vulnerable tenants who may be shielding or self-isolating, and furloughed workers. We will always prioritise the safety of our tenants, staff and support workers in our planning.
https://www.insidehousing.co.uk/home/home/routine-repairs-services-cannot-be-resumed-overnight-housing-association-bosses-warn-66513?utm_source=dlvr.it&utm_medium=twitter
While some people are enjoying more time at home and spending time cooking, gardening or learning a new skill, many others are struggling with loneliness, not being able to see or hug loved ones, dealing with unemployment, poverty, anxiety and mental health issues. In the 'new normal' we will have to find ways of commuting less, staggering work times, and get used to being separated from colleagues by perspex screens. Whatever happens, we will continue to adapt, support each other, and new normal means we will hold on tighter to our housing aim to be Life Partners to Those We Support.
Zetetick Housing is a registered charity specialising in providing exempt accommodation to vulnerable tenants under the specified clauses of housing legislation.