Vaccine hesitancy – we should be happy to get the 1st jab
As a housing charity working with those disproportionately affected by Covid-19, Zetetick is keen to tackle vaccine hesitancy
So far over 28 million people in the UK have received their first dose of the Covid-19 vaccine, and more than 2 1/2 million have had the second dose.
This is great news, as vaccination should reduce the risk of catching the virus, and if you don't catch it you can't pass it onto someone else. If you do catch the virus you should experience much milder symptoms.
As well as the terrible effects of the pandemic on our physical health, lockdowns have had a huge impact on our mental health, as people are separated from family and friends, and many are struggling to cope with changes to their work and home lives. The more people who have the vaccine the quicker we will be able to get out of lockdown and start to see cherished loved ones again.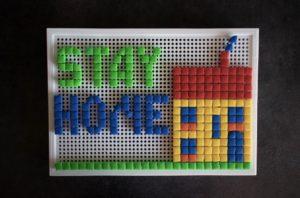 Disproportionately affected
Along with disabled people and people with learning disabilities, people from BAME communities have been disproportionately affected by Covid, with more people from these communities catching the virus and dying from it.
https://www.mencap.org.uk/press-release/phe-report-deaths-people-learning-disability-government-has-failed-protect-some-our
https://blogs.bmj.com/covid-19/2020/09/25/the-disproportionate-impact-of-covid-19-on-bame-communities-in-the-uk-an-urgent-research-priority/
Vaccine hesitancy and misinformation
Despite the awful effects of Covid-19 on our lives this past year there is a real issue with vaccine hesitancy, for a variety of reasons. The key cause is that there is so much misinformation around, particularly on social media – misinformation about the ingredients, misinformation about infertility, and misinformation about safety.
Sad to say some care workers are refusing to have the jab. As a provider of supported living to people with learning disabilities, Zetetick believes that it is so important for care and support workers to take up the offer of the vaccine because the people they are working to support are likely to suffer the worst effects of the virus. People with learning disabilities, like our tenants, have fought so hard to get access to the vaccine to keep themselves as safe as possible so they don't want it brought into their homes when the vaccine is available.
Despite being disproportionately affected by Covid, there is also a problem with vaccine hesitancy in some BAME communities. In addition to misinformation on the internet there is also, understandably, an historical mistrust of medical and civil authorities.
Community groups step in
With so much misinformation around it can be difficult to know what to believe sometimes, so it is good to see religious and community groups working so hard to share reliable information to help protect their communities, and to see leaders of all faiths endorse the vaccine programme.
Zetetick has an office and lots of tenants in Croydon, so we were proud to see all the hard work being done by a local organisation, the Asian Resource Centre of Croydon. As well as doing lots of great work in different ways to support their community, they are providing a lot of information to local people about Covid and the benefits of the vaccine. Their Chair, Jay Patel, is one of Zetetick's loyal landlords, and here he is being filmed during the process of having the vaccine and sharing his thoughts about it.
As Jay says, people who died from Covid last year didn't have a choice about whether or not to have the vaccine, but now those of us in the eligible groups do have a choice and we should do everything we can to get the information we need. We should make the right choice, not just for ourselves but for those around us too.
To find out more about Zetetick's work read  Our Story | Zetetick Housing | Supported Living