Tunis Cake recipe
Tunis Cake recipe for Christmas (with ground almonds and chocolate)
So a friend mentioned about Tunis Cake, an alternative  Christmas Cake his Mum used to spend some time obtaining or making at Christmas…
Ingredients for Tunis Cake
325g self-raising flour (sifted)
250g softened butter
250g castor sugar
175g ground almonds
1 lemon juice, and rind
4 eggs
Now for the Tunis Cake topping:
Chocolate topping: 150g dark chocolate; 40g butter; 1.5 tbsp water
with all fillings and icing, I find this tool particularly useful.
and if you want it orange buttercream filling:
50g icing sugar, sifted;
25g butter, softened;
2 tsp orange juice;
yellow food colouring (or not as desired)
and marzipan
(see the marzipan recipe on this website)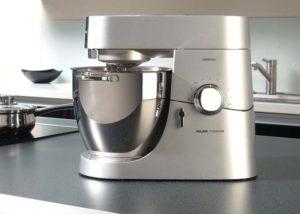 Tunis Cake Method
– Place the butter and sugar in a mixing bowl and beat until pale, I do this in a Kenwood Mixer by far the best way to make a decent cake.
– Add the eggs, flour, lemon juice, lemon rind and ground almonds, mixing thoroughly.
– Place the Tunis Cake mixture into an 8in greased and floured cake tin and bake in a preheated oven at 150oC/300oF/gas mark 2 for one hour or until springy in the middle when pressed.
– Leave on a wire rack to cool.
– To decorate the Tunis cake, wrap some greased proof paper around the sides of the cake, standing proud about 3cm of the top, securing this with a piece of string.
– Put all topping ingredients in a basin over a pan of very hot water. Leave 10 mins to melt, stir till smooth. Leave to cool.
– Pour chocolate icing over top of cake; smooth. Leave to set. Remove paper.
– There should be a good covering of chocolate on the Tunis cake.

Once completely set:
– Marzipan fruits and leaves: form two-thirds of marzipan into a selection of apples, pears, bananas, oranges and lemons. Roll oranges and lemons over a nutmeg grater. Place a clove in each fruit to resemble stalk. Us remaining marzipan to make 7 small ivy leaves and tendrils. Paint with food colourings. Leave to harden, arrange on cake.
You can, I understand, buy one from Tescos but our Tunis Cake recipe is the best
Zetetick Housing is a registered charity specialising in providing exempt accommodation to vulnerable tenants under the specified clauses of housing legislation. If you enjoyed our tunis cake recipe please leave a small donation so we can continue to help people with learning difficulties, associated disabilities, autism, challenging behaviour and mental health issues.
Donate Here