Social housing, what next?
With a new government and a Budget scheduled for 11th March, it remains to be seen how this will affect our sector and the provision of social housing and supported living. The government has indicated that it will continue to roll out Universal Credit and there will be changes to the benefits system, but the inclusion in the Queen's Speech of a promise to bring forward a Social Housing White Paper is welcome news.
Security and dignity
A pre-election poll by The National Housing Federation showed that 61% of voters supported the new government building more social housing, and with this issue being a key concern to the government's new voters from traditional Labour areas who Boris Johnson has promised to fully represent, the crisis in social housing should form an important part of future policy. However Kate Henderson, Chief Executive of the NHF, cautioned that the housing crisis has not gone away and that she would be looking for early results from the new government. Like her we want to ensure that in future everyone gets the support they need to "live with security and the dignity they deserve."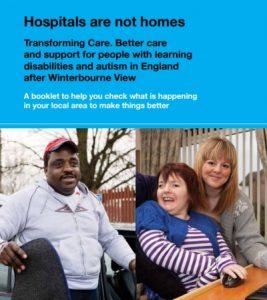 Hospitals are not homes
At Zetetick most of our tenants are learning disabled, and many of them have come to us direct from hospital or residential care. A Zetetick house is therefore often their first experience of a real home and life in the community. In November The Department of Health and Social Care announced that over the following 12 months all inpatients with autism or learning disabilities who are locked up in mental health hospitals would have their cases reviewed. The aim is to give them a date to be discharged into the community, or a commitment to work towards that possibility where it is not currently appropriate.
We look forward to finding out how the review proceeds this year, as experts in this field we know how much work and funding is required to make this transition a possibility for many people. Dan Scorer, Head of Policy and Public Affairs at Mencap, has said that while the review is welcome it will not solve the crisis "which is the consistent underfunding of the social care system… These hospitals are not homes. What is urgently needed is an emergency injection of investment into social care to ensure the right specialist support and housing in communities."
https://www.theguardian.com/society/2019/nov/12/scandalous-detention-learning-disabled-people-review
Housing charities will play an important role in the development of any future housing policy. We know what needs to be done, but we need sufficient funding to be able to provide the services required by our vulnerable tenants. And we need to ensure that social housing and supported living is way up on the political agenda.