Lewes Chamber of Commerce | Zetetick Housing
Lewes Chamber of Commerce – Don't just join, join in.
With a diverse range of business members – from independent shops, garden designers and architects to solicitors and accountants (and everything in between) – everyone benefits from membership of Lewes Chamber of Commerce.
Zetetick housing has been involved with Lewes Chamber from the moment we opened our office in Lewes, whether you are a local business, charity, service or sole trader, Lewes Chamber offers you a network of business support and friendship.
Support when the chips are down
The COVID crisis which has impacted so many has highlighted the importance of organisations like the Lewes chamber of commerce, and its website can connect you to local Grants and Loans, the local issues and organisations like the Living Wage Foundation, you can download a membership form here
Highlighting Government support
The Lewes chamber of commerce is available to support, network and help enhance your business, The Government has made available a full range of business support measures during this time. For all the latest up-to-date grants, funds and guidance on coronavirus support for businesses, please visit the Lewes District Council website.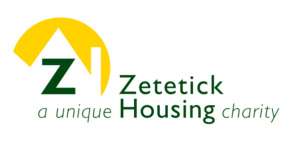 Lewes Chamber of Commerce is part of a unique network of businesses across the UK.
Working together, they help firms of all sizes to achieve more and are happy to support the business of charity like Zetetick housing. The chamber network believes it's their relationships with others that lead them to achieve goals beyond those any organisation could ever achieve alone. They're the only organisation that helps British businesses to build relationships on every level. Across their network, they can connect your business locally, nationally and internationally, with other businesses, with decision-makers and with opportunities. They're also a respected voice for business.
Chamber of commerce national organisation has their opinion regularly sought by policymakers and parliamentarians and they've been helping to shape the UK's business agenda for more than 150 years. The Chamber network sits at the heart of local business communities in every part of the UK, helping businesses of every size and sector to thrive.
Lewes Chamber of Commerce helps businesses to connect, succeed and grow and Zetetick Housing is, with other charities, proud to be a member.