Housing – it's not just somewhere comfortable to live
Housing – it's not just somewhere to live
#ZetetickHousing #Housing #localauthorities #carecommissioners
The Social Care Institute for Excellence is leading a new commission looking at the role of housing in the future of care and support.
Zetetick provides best practice supported living according to key principles, where the accommodation and support are provided by different organisations. This gives the tenant real choice as they are able to change one without changing the other. So if a Zetetick tenant wants to change their care provider, they don't have to worry about losing their home if they do so.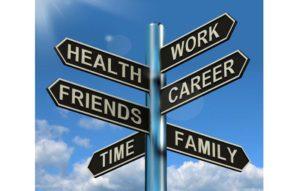 Supported living is about more than just providing someone with a disability somewhere to live. Supported living is about supporting people to live quality, independent and fulfilling lives, and that enriches the whole community as well.
David Pearson CBE, co-chair of the commission, said: "A test of any country is the degree to which it supports and enables those who need care and support to stay safe and to lead the best lives they can. Excellent housing with care – including care homes, supported living, extra care and the many other models – as at the heart of supporting people to live the best lives they can."
https://www.scie.org.uk/integrated-care
Housing First
It is a human right as defined in the Universal Declaration of Human Rights.
Affordable, good and secure housing is the basis for everything, and without it people cannot live any kind of proper life – work life, healthy life, emotional life or social life.
An affordable good and stable home  is proven to improve our health and wellbeing, as people living in a stable home have better health outcomes. An project tackling homelessness follows the principle that whatever multiple or complex needs people face, no support system will work if a stable home isn't the basis of the answer. Once that is in place everything else can follow, and the positive outcomes they see are supported by the evidence.
If you are a care and support provider, a health professional or a care commissioner and need to find housing, a home, and give someone with a disability, learning difficulty or autism the chance to write their own story, get in touch.