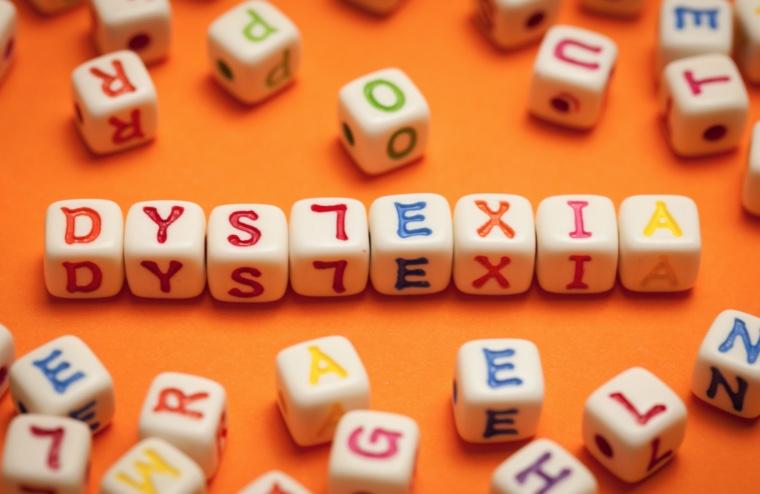 Dyslexia | just 1 way to be supportive
What is dyslexia?
Dyslexia is a learning difficulty that primarily affects people's reading, writing, and spelling ability. Common characteristics include reading and writing slowly, confusing the order of letters, and poor spelling.
Signs often present themselves when a child starts school and these symptoms persist throughout life.  However, the severity of symptoms can vary between individuals. Specialist educational interventions can be implemented to help support the child including regular teaching in small groups with a learning support assistant or 1-to-1 lessons with a specialist teacher. These interventions are most effective when the child is of a young age.
Dyslexia is not a reflection of intelligence despite the general misconception that this learning difficulty makes people 'stupid' or that people are unable to read or write. These negative connotations have harmful consequences for the individual in terms of their self-esteem and overall well-being. In reality it is a neurological condition which means that the brain processes things differently.
Instead, we should celebrate the positive attributes associated with the condition, for example enhanced creativity, visualisation, and lateral thinking. These are qualities that should be valued and encouraged in today's world where employment in the creative industries is growing much faster than other sectors.
Celebrities living with dyslexia
Holly Willoughby of "This Morning" itv.com/thismorning shared the difficulty she faced at school often feeling embarrassed and worried that people would think being dyslexic meant she was stupid. Holly was only able to cope when she received advice from a teacher who was supportive of her learning. She says it is a unique part of her, that she now loves.
Matt Hancock the Conservative MP, has recently introduced a new Dyslexia Screening Bill to Parliament which proposes that all primary school children must be screened for this learning difficulty. This came about because Matt was diagnosed much later in life when studying at university. Unfortunately, this is a common occurrence as statistics from 2019 revealed that schools in England failed to diagnose at least 80% of children before they left school.
To watch the 'This Morning' ITV interview with Holly Willoughby and Matt Hancock click here.
Lizzie Acker a contestant on the popular 'Great British Bake Off' series in 2021 revealed she lives with a number of special educational needs including dyslexia. As a celebration of her being different she created a colourful showstopper cake to represent how her brain works, with the intention of helping other people see their differences as a positive too. This led to an overwhelmingly positive response from viewers, with people being inspired to speak more openly about neuro-diversity.
How to help people living with a learning difficulty
As seen from the insightful celebrity stories, learning difficulties do not have to hold people back. Unfortunately, society often acts as a roadblock to success, for example due to a lack of education and awareness, failures in government support and workplace discrimination. For this reason, the more people who understand difficulties faced by individuals, the more likely change is to happen surrounding diagnosis and the more support individuals with dyslexia will receive.
For more information visit The Dyslexia Association, a team of specialists who provide expert services to support and improve the lives of dyslexics.
Supporting our tenants
There are many other existing disabilities that require more awareness. That is why here at Zetetick we provide supportive housing for people living with a disability, learning difficulty, autism, and mental health issues. We wish to give them the help, freedom, and opportunities they need and deserve.
Our BEDROCK values are at the heart of what we do to empower our tenants and improve their overall well-being, whilst simultaneously minimising the expectation people often hold about disabilities.