June 2023 – Tremendous Tenant Engagement Feedback 
On 8 June 2023, Zetetick held their first regional Tenant Engagement Feedback event in Croydon.
Our tenants and their care providers travelled to Fairfield Halls in Croydon, where they were greeted by the welcoming Zetetick Team and our green shimmering disco curtains, which helped to set the scene for the entertainment Club Soda and SLiDE  were providing for us.
Croydon has been awarded "London Borough of Culture 2023", encouraging  a big, bold and cross-cultural celebration of the borough's unique identity, heritage and character. Club Soda and SLiDE are just two organisations in Croydon who will be driving dynamic innovation in the borough, helping to showcase the very best of Croydon, as seen at the Zetetick Tenant Engagement Feedback event.
It was lovely to have everyone together at the feedback event, (like a mini tenant and resident engagement conference), and to see our tenants and staff enjoying the wonderful dance and music provided by Club Soda and SLiDE.  The amazing tunes from Club Soda and interactive dance from SLiDE, were a great way for all to enjoy an afternoon of fun and entertainment. The Zetetick Team were also on hand to talk to the tenants and carers about their homes which Zetetick provides, and to get direct feedback on all the things our tenants really enjoy about their homes, as well as anything they would like to see changed.

Fabulous – Tenant Engagement Feedback!
The BEDROCK of Zetetick Housing is our values.  These clearly show how the Zetetick family, want each of our tenants to feel as though they belong, that their wishes are respected, and that they are cared for.
The Tenant Engagement Feedback event is what our tenant participation is all about and provided the perfect opportunity for staff, tenants and carers to meet, relax and share these feelings. All feedback received was deemed positive, as it helps us to recognise all the things we are doing well, and should continue to do and develop.  Anything which may not suit a particular tenant can be addressed individually, allowing us to ensure each tenant is completely comfortable and happy in their home.  All feedback is welcomed and encouraged to enable Zetetick to provide the best service possible to each and every tenant.
We provided a variety of ways to assist in collating our tenants thoughts. We had members of the Zetetick Team on hand and available to capture this feedback on each of our tenants homes. However, in addition to the Team we had also arranged a Video Booth at the event courtesy of Boothhire, that enabled our tenants, carers and even some staff, to record themselves with questions, answers and general feedback which they wanted to provide on a video recording.  This was a real hit, with most enjoying the limelight!
Every piece of feedback we received at the Fairfield Halls event has been put forward for review and will be incorporated where possible in Zetetick's future services for our tenants, ensuring the continuation of great service, while it evolves as tenants suggestions are received.
The 15th birthday party held in Lloyd Park in August 2022 last summer, was a great occasion for all of the Zetetick tenants to come together and meet socially with the Zetetick Team. Following the extended period of isolation due to the lockdown, we are now keen to encourage more opportunities for our tenants to meet regularly with the Housing Support Team and wider Zetetick Family.
Zetetick is passionate and committed to improving its approach to how we engage with our diverse and unique tenants. We wish to continue actively listening to what tenants value most, providing opportunities to involve them in conversations about the things that affect them and using this feedback, to help shape and improve our services.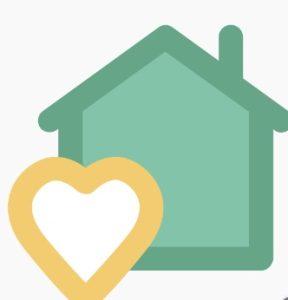 Watch this space! We are looking forward to holding another Tenant Engagement Feedback event for all of our tenants in Sussex and along the south coast, after the summer.
Follow all of our Social Media posts for more updates on Instagram, Twitter, Facebook