Property to Let? We work with estate agents and landlords every day
Property to Let? No Tenant? No Problem! Do you need to let property?  Do you want guaranteed income?  Do you want to feel secure in your long term future income? Right now we are looking for housing in Sussex, Kent, and the London boroughs of Lambeth and Croydon.
#propertytolet #bringthemhomes #Renting #generationrent #Sussex #Kent #Croydon #Lambeth
Zetetick – A Unique housing Charity
Let's make it clear. We are a charity, our purpose is to find property to let and house people who are often easily marginalised where housing is concerned. People who need support to have a home. Our tenants have autism, learning difficulties, and disabilities. This does not affect you, as we pay the lease, guarantee your income and maintain the property. All advantages to you, alongside being able to say I work with the charity Zetetick Housing, whose aim is to make another world, a better world.
We aren't general needs housing providers – we offer high-quality intensive housing management to our tenants.  Intensive Housing Management services provided, in addition to the services an ordinary landlord might provide, include (but are not limited to):
Provision of minor repairs and maintenance that a tenant would be expected to do themselves in a general needs tenancy – changing lightbulbs, unblocking sinks, carrying out minor repairs, "the little jobs around the place which a reasonable tenant would do."
Provision of additional communal services that the tenant cannot perform themselves, such as gardening, window cleaning, cleaning of communal areas.
Ensuring that the property is suitable for the tenant.
Provision of accessible materials and documentation to support the tenant's understanding of their tenancy.
24/7 contact services for repairs and general enquiries.
An increased number of inspections and property visits.
Ongoing liaison with other parties involved in the provision of care and other support services to the tenant.
Sourcing property for the last 14 years
As a charity, Zetetick Housing has been sourcing property to let for our tenants for over a decade. We work with estate agents, landlords, and developers across London and the South East from offices in Lewes, East Sussex, and the London borough of Croydon. Agents and Landlords enjoy the no-fuss leases we offer and in our latest Zetetick Life magazine one of the Landlords/Agents we work with writes about the experience.
Amer of AZH Properties in South London:
We enjoy working with Zetetick and have built up a long-standing and trusting relationship.
We aim to expand – The need is great
With the new year upon us, we hope that 2021 will be a year where, when you have a property to let ,you feel able to reach out to us so we can expand our successful relationships with Estate Agents and Letting Agents.
We are looking for a wide range of accommodation – individual self-contained flats to larger properties with multiple bedrooms, across South London and the South East. If you have a property to let, Zetetick has an outstanding maintenance team who assist in ensuring all of our properties are kept to a very high standard. Our no-fuss leases and relationship mean secure income, no voids/vacancies, and a fully maintained property. What's not to like?
Where you have a property to let, the benefits for Estate and Letting Agents of working with Zetetick Housing include, but are not limited to: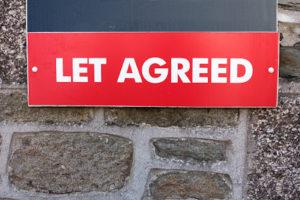 3-year rentals with trusted tenants (no voids)
Zetetick pays the rent direct to you – guaranteed
Zetetick's in-house maintenance and decorating team – respond with outstanding service levels
You and your Landlords can take part in corporate responsibility
Satisfaction in helping those less fortunate, but still ensuring secure income
If you have a property to let in South London or the South East counties, and would like a long term, secure income, while providing for someone who may be less able, then please do get in touch Contact Us.