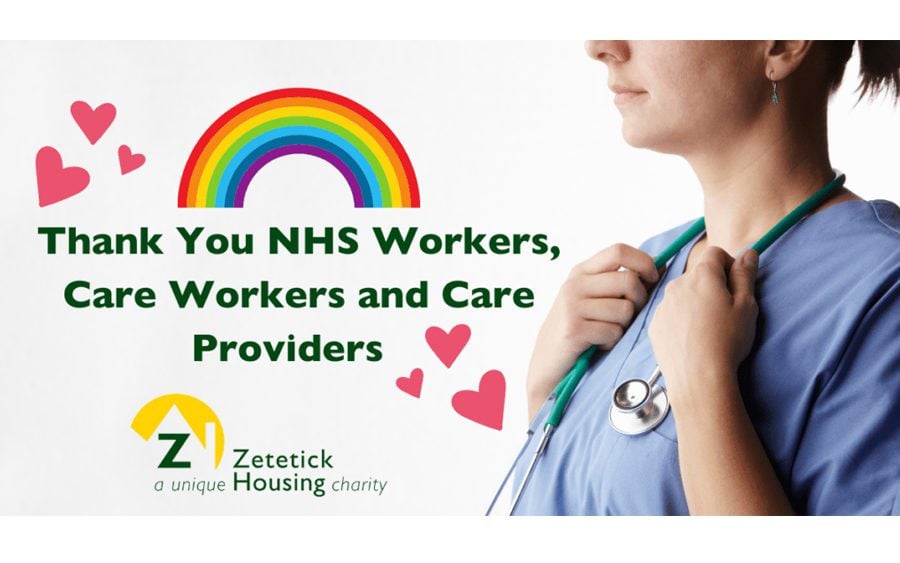 Care during Covid – Brilliant 1st class Service from NHS & Care Staff
Thank you NHS and support staff
#nhs #socialcare
As we continue to come out of lockdown, it's important to remember those who helped get us there. Workers across the NHS have shown a tremendous amount of dedication throughout all of the challenges they've faced by continuing to provide care during Covid, working extra long hours and having to be adaptable and work in intensive care or Covid wards at short notice. NHS staff have been risking their own lives, and putting their families at risk, by continuing to provide essential support and care during Covid.
This is why Zetetick would like to say a massive thank you to all NHS staff for all of their hard work and sacrifice – without which, who knows where we would be. A key way in which we can all show our gratitude to NHS workers is by continuing to follow the government's guidelines, to help limit the spread of coronavirus and reduce the pressure on the NHS.
Zetetick would also like to thank carers and care workers for continuing to support the vulnerable and care during Covid. Zetetick know firsthand that care providers have worked hard to keep our tenants with learning disabilities and autism safe and well through this challenging time.

Best Practice Supported Living
Care providers are essential to the work that Zetetick do. As providers of quality housing and intensive housing management, Zetetick works with care providers to give people with learning disabilities, autism, mental illnesses and other disabilities homes that they deserve and that suit them through best practice supported living.
Best practice supported living means that housing and care are provided by different organisations. This means that changes can be made to one element without having to change both, giving more choice and independence to tenants. You can read more about supported living here.
Supported Living and COVID-19
The pandemic has further hammered home how important supported living is for people like Zetetick's tenants. Being able to live in their own supported living home, with support and care during Covid from care providers, makes it easier for people with learning difficulties or other disabilities to self-isolate and stay safe. In contrast, residential care facilities such as care homes have seen a high percentage of Covid-related deaths.
Being able to stay safe in their own homes is especially important for Zetetick's tenants, because people with a learning disability are at an increased risk of dying from coronavirus in comparison to the rest of the population. Care during Covid from care providers has been absolutely essential to keeping people like Zetetick's tenants in supported living housing safe and well.
How you can help
There are still many people out there with learning disabilities, autism or other conditions in need of quality housing, and by spreading the word about Zetetick and supported living and sharing our posts on social media you help us to provide more housing to those in need.
Sharing information about Zetetick and supported living also supports the work of the care providers and NHS workers who are continuing to provide care during Covid. Increasing the number of vulnerable people that are able to isolate and stay safe in a home of their own, within their community, helps to reduce the spread of Covid and reduces pressure on the NHS.