Pumpkins | 3 wonderful things about this versatile fruit
Pumpkins | Fruit or veg, make the most of this colourful crop
Pumpkins are perhaps surprisingly a fruit rather than a vegetable, though they can be used in both sweet and savoury recipes.
Their bright orange colour is so cheering during the autumn and winter months when the days get shorter and the nights start to creep in. As Frank Sinatra said, orange is the happiest colour!
Many of Zetetick's tenants love to get involved in cooking, so we've got an easy recipe that everyone will like. There are so many ways to cook with pumpkins and produce meals that are both nutritious and tasty, and will warm you up when it's a bit chilly outside. Try a pumpkin curry, a pumpkin soup, or an all American Pumpkin Pie!
As well as being great to cook with there are other uses for the pumpkin too, so read on to get the most from this gorgeous fruit.
Pumpkin fries – recipe
Pretty much everyone loves French fries, but why not try them with a twist and use pumpkin instead of potatoes?
They are sweeter, healthier, and more colourful!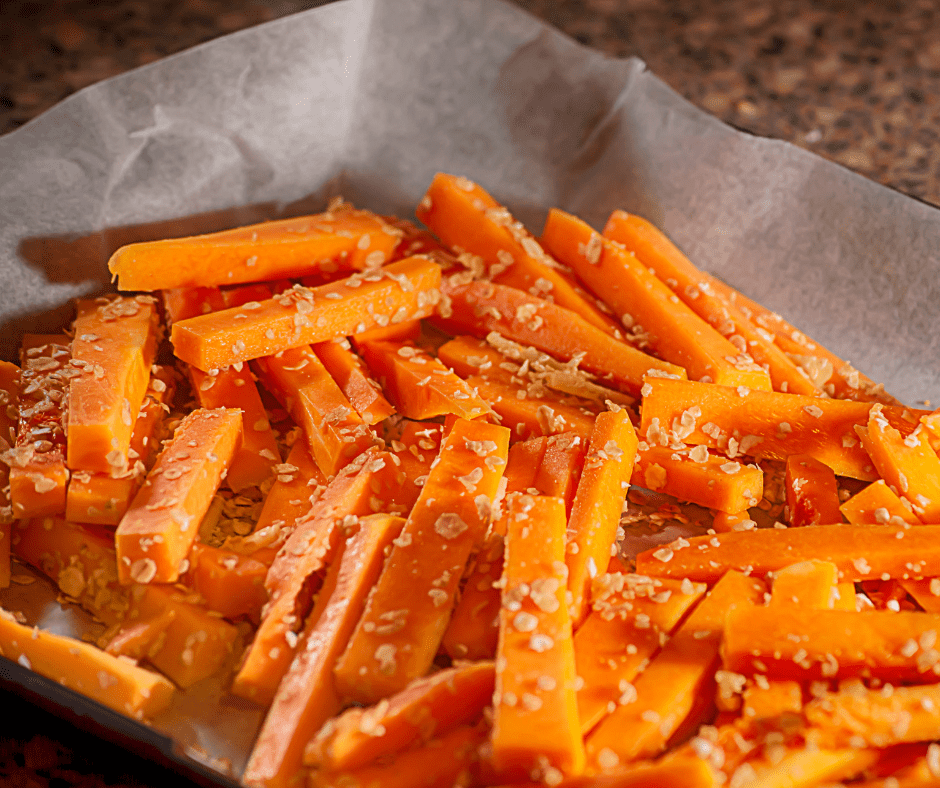 This quick and easy recipe is from http://allrecipes.co.uk/recipe/38434/pumpkin-fries.aspx
Ingredients
Serves: 4
1/2 medium pumpkin or butternut squash

2 teaspoons garlic granules

2 teaspoons dried oregano

salt to taste

olive oil, as needed
Method
Prep:15min  ›  Cook:20min  ›  Ready in:35min 
Preheat the oven to 200 C / Gas 6.
Peel the pumpkin and remove seeds. Cut the flesh into thin fries, about 5mm in thickness (the thinner they are, the crispier they'll be). Lay on a baking tray and drizzle with oil. Sprinkle with garlic, oregano and salt, and toss to coat.
Bake for 20 minutes, or till crisp and slightly browned.
Pumpkins are good for wildlife
Did you know that there are different ways that you can use the pumpkin to support the wildlife in your area?
The Woodland Trust have some great ideas for using both the flesh and the seeds to feed birds and insects, and increase the biodiversity of your garden.
At Halloween time you can recycle your jack-o'-lantern and convert it into a bird feeder. You can also use the seeds to feed the birds – just make sure that you dry them out quickly and break them up a bit first.
Leftover pumpkin flesh is also good food for insects. Bury bits of flesh in the garden and not only will worms and insects have something to nibble on over the winter, but you will also improve the fertility of your soil.
Find out more from the Woodland Trust here: https://www.woodlandtrust.org.uk/blog/2019/10/what-to-do-with-pumpkins/
Jack-o'-lanterns at Halloween
During Halloween, keep the skin of the pumpkin whole when cutting out the flesh for your recipes, and use the hollowed out pumpkins to create jack-o'-lanterns. Carve out shapes of grotesque faces, and put candles inside to throw scary shadows all around.
The history of the jack-o'-lantern goes back hundreds of years. It appears in Irish folklore alongside a character called Stingy Jack, and also appears in Cornish folklore. Halloween draws its name from the Christian festival All Hallows' Eve, the day before All Hallows' Day when Christian saints are remembered. This festival is itself based on the ancient Pagan Celtic festival of Samhain. All of these festivals celebrate remembering and honouring the dead, and the Jack-o'-lantern has become entwined with warding off evil spirits at this time of year.
Whether through cooking healthy and tasty meals, nurturing wildlife and biodiversity in our gardens, or protecting our homes from sinister influences, the humble pumpkin has so much to offer. Using pumpkins in any of these ways when in season will improve our home and home life.
You might find one of our other recent articles about house tips interesting too: https://zhc.org.uk/house-tips-5-ways-to-create-a-super-cosy-home/
EV