Property to let? Zetetick Housing offer a no-fuss, no problem solution
#Property #PropertyWanted #Landlords #Lettings #Croydon #SouthLondon #Sussex #SouthEast
Zetetick Housing is a housing charity that has been sourcing properties on the private lettings market – anything from 1 bedroom flats to large houses – since 2007. Zetetick has also started working with property developers to create new homes or adapt existing buildings.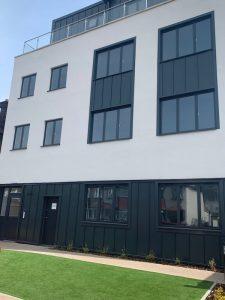 Property to let: No effort, no worries, no fuss
Covid-19 is making life uncertain in lots of ways, and the private rental market is seeing changes as tenants' circumstances change and their lifestyles adapt to the pandemic. Some landlords who are letting property are reporting more voids and reduced rental yields. Zetetick is a trusted and reliable organisation offering:
A guaranteed rental income with no worries about voids – leases are with Zetetick and we pay all utility bills
Zetetick's in-house maintenance and housing management team who carry out regular inspections, have a rolling redecoration programme and strict targets for completing repairs
The opportunity to make a difference and help people with disabilities, learning difficulties and autism to live independently in a home of their own
Long term relationships
Zetetick has long-established relationships with the letting agents and landlords we work with who have property to let
Amer Hameed, director of AZH Properties based in South London, has property to let and worked with Zetetick Housing for over a decade. He told us "My family has property in its blood. My father has been in the industry for the last 40 years so it was only natural for me to follow suit. After seeing his work and learning much from him I joined the business in 2003 and have been here ever since."
House to rent? Discovering supported living
Amer was one of the first landlords that Zetetick's CEO, Gary Scott, worked with when he founded the charity in 2007. Before working with Zetetick Amer knew nothing about supported living and had not let any properties to a charity before. He was pleased to discover that working with Zetetick proved to be easier than dealing with private tenants as there are no voids, fewer maintenance issues as Zetetick has its own in-house maintenance team, and the rent is always paid on time. https://www.housing.org.uk/our-work/supported-housing/

Northcote Road development
As well as having property to let that goes to to Zetetick, AZH has been working with Zetetick on their development at Northcote Road. During construction Amer invited Zetetick to view the site as he thought the properties would be a good fit for the needs of our tenants. CEO Gary Scott and Judith Chambers, Zetetick's Director of Housing, visited the development and they agreed. The Zetetick Housing Team | Supported Living After making a few adaptations to make the properties suitable AZH got the units finished and they are now ready for occupation by Zetetick tenants.
A trusting relationship
Amer said "We enjoy working with Zetetick and have built up a longstanding and trusting relationship. We also like seeing property to let being used for supported living and are happy to provide good quality and safe housing for people with disabilities."
Letting property?
If you are letting property in South London or the South East get in touch Contact Us