Adopt a Garden for charity and get your hands dirty
Do you love gardening at home?
Do you garden with family and friends, or a horticultural group?
Do you have a little spare time?
Would you like to become a volunteer for our charity and inspire our tenants to learn a new skill, or just be able to enjoy their homes to the fullest?
If so then get in touch!
Supported Living
Zetetick – a Unique Housing Charity, has been providing quality supported living homes for our primarily learning disabled tenants for over ten years, and we are looking for volunteers to adopt a garden. It can be done as an individual, a family or a gardening or horticultural group.
At Zetetick we have our own in-house maintenance team who look after our properties, but sometimes we can use some help with our green spaces.
What we and our tenants hope is that, through our 'Adopt a Garden' programme, our volunteer gardeners can turn patches of bare earth, worn grass and empty beds into mini Edens, as everyone enjoys a beautiful garden for rest and recuperation, for stimulation and sensory delight.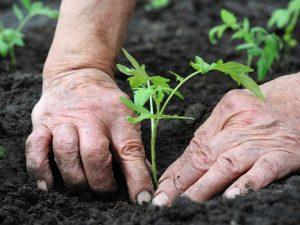 Everyone benefits
Not only will you be able to take pleasure seeing your garden bloom, but also be happy in the knowledge that you are supporting the overall wellbeing of our tenants and making a real difference to the quality of their lives.
As well as promoting physical health, research shows that those who spend extended lengths of time around plants tend to have better relationships, and extended exposure to nature and wildlife increases our compassion for each other and for the environment in which we live.
The marvellous thing about gardens is that they are good for our volunteers, for our tenants, and for care staff. Just looking out of the window at something beautiful in nature can change your day.
To apply to adopt a garden or for more information, please get in touch.
https://www.rhs.org.uk/get-involved/community-gardening/news/articles/growing-a-garden-for-wellbeing